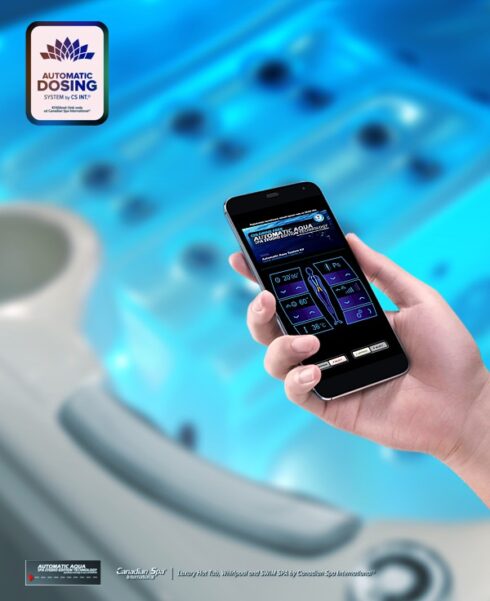 Your wishes will come true with the new coming automatic water filling Dosing System that is compatible with whirlpools and swim spas
In order to enhance independent use and minimize care of water filling and monitoring we newly introduce and offer a unique technology that will safely ensure stable and still water level. Automatic water filling is able to be installed to any whirlpool or swim spa model, so a constant source of clean water to required level is supplied thanks to water surface sensors.
This technology is suitable for all equipment that are frequently used, and so mainly during very sunny days when the water evaporation mostly appears. Water filling is noiseless, fluent and safe, and can be additionally installed even to embedding models, or additionally to any of our models that are already in use. Henceforth, we try to offer you our products and supplements that not only bring you moments of joy and happiness, but also that make your lives easier and save you from unnecessary care or worries.
Thank you for your reliance.
Jan Mikisek CEO for Czech republic