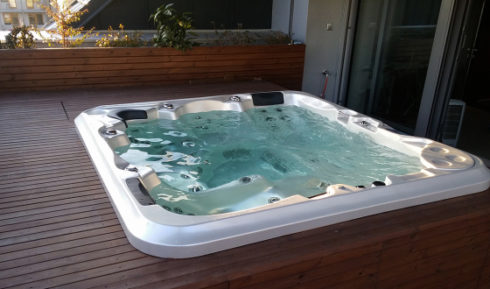 Spa for the small spaces
People give up on their dream to owe their own spa only because they have just limited space available. They are convinced that the spa cannot fit in the limited space of a small garden or a terrace. Actually, the opposite is truth. There are several spa models which are not so demanding for the space. They can offer the same functionality of big spas and the only disadvantage is that they can accommodate only 2-3 persons.
If you have only a small garden or a terrace and you wish to have your own spa? You will be certainly pleased to learn it is possible. Below we introduce several smaller spa models which can fit in the limited space.
The spa Manta
The spa Manta is an excellent choice of the spa designed for the smaller space. It offers perfect hydro massage mainly focused on neck muscles and it can comfortably fit 2 persons. This small spa will please everyone who is very demanding and has only limited space available.
The spa Lara Mini
Lara Mini is another minimalistic model of a very practical shape which can provide comfortable relaxation for up to 3 persons. This spa is aimed at perfect hydro massage of the whole body accompanied by intelligent mood lightning. It is even ideal for romantic evenings. All control system offers the users intuitive service thanks to well-arranged display of all functions.
The Spa Corall
The spa Corall is a luxurious model of the limited dimensions, however inside it is very spacious so it can accommodate up to 3 persons who can enjoy high standard and comfort while relaxing in the hot bath. Every customer can obtain its personal massage upon his request, and so thanks to multiple-level regulation systems. A part of the system is also wireless control via Wi-Fi.