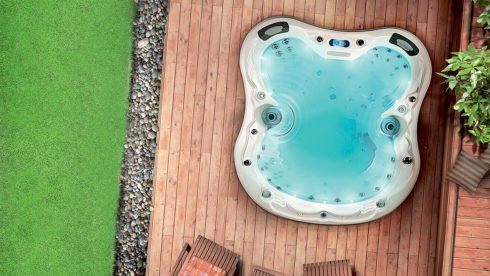 Organic Design as a Classy Match
Have a look at the fully sunken outdoor Gladius whirlpool bath and get inspired.
Embedding a whirlpool bath is often preceded by particular terrain adaptations and construction works. A fully successfull embedding means that the bath matches the surroundings. Before you make a purchase decision, please think twice where do you want to place the whirlpool bath. What is important here, is its size, direction, layout and features. Do not forget about safety.
Last but not least, it should match the surrounding in terms of aesthetics. Various embedding options depend on hight, shape, and size of a particular whirlpool bath. Take into account, what target group is going to use the tub. Are they children, seniors, the disabled? Think twice and decide between a fully sunken and a partially sunken option. If you are not sure what too choose, take advice from our professional consultants. We wish you a good decision and many enjoayble moments with yout whirlpool bath.