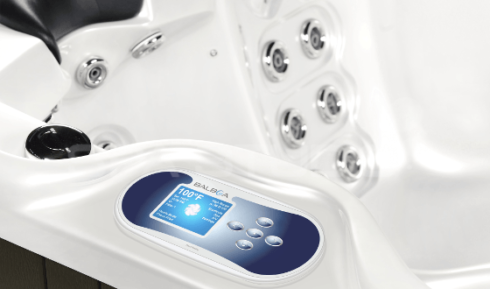 A Small Whirlpool Bath and A Giant SWIM SPA Have Much In Common
Top technologies are currently represented by TP technology panels, such as TP 800 and TP 900 by   BALBOA WATER GROUP USA, our business partner and a provider of high-end control system technologies, applied in all SWIM SPA models and whirlpool baths.
There Is No Difference Between a Whirlpool Bath and a Swim Spa in Terms of Technology
All premium whirlpool baths and swim spa products are quipped with the very same software, plus they have the same features, such as remote control panel etc. What does this compatibility mean it practice? Even smaller models are well-equipped and use the same advanced user panels but in smaller size. Any panel can be applied in any whirlpool bath or a swim spa then.
Each of our products deserve unlimited technology with user-friendly interface.