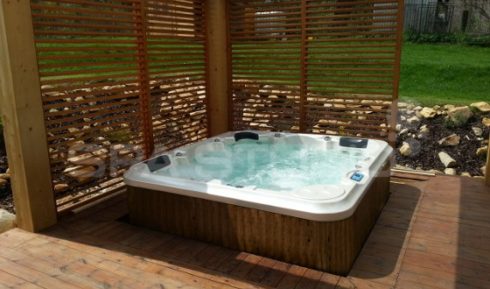 A Product For All Seasons, All Reasons
We strongly recommend an outdoor option to all customers. Outdoor whirlpool bath or swim spa works all-year-round, with reasonable operating costs.
Multilayered full-coverage thermo insulation with reflexive elements allows to place a bath indoors or outdoors. Canadian Spa whirlpool baths are fully prepared to face all the pitfalls and disadvantages of the Central-European climate. They are highly energy efficient thanks to the insulation and smart control system.
Most advanced, hi-tech equipment means no compromising on aesthetics though.