Dimensions
105"x90"
Water Volume
528 US gallons
Weight Excl. Water
1984 lbs
Weight Incl. Water
6393 lbs
Total number of jets
41 pcs Ultra Jets stainless P.H.C.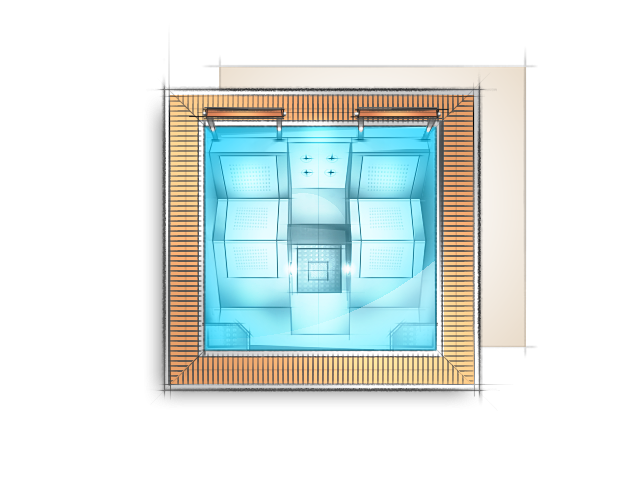 Technical components and equipments
Total number of jets
Stainless P.H.C. - 41 pcs

Number of jets
Stainless P.H.C. - 29 pcs

Number of air jets
Stainless P.H.C. - 12 pcs

Filtration pump
0,55 kW

Massage pump
1,5 kW

Blower
2 x 1.1 kW

Heating unit
6 kW

Lighting
Yes
Are you interested in trying this model?
Let us know what date and time suits you. We offer the opportunity to try any model of a whirlpool or SWIM SPA from Canadian Spa International®.