Circ-Master HP & CP a 24-hour recirculation pump
More power, less energy.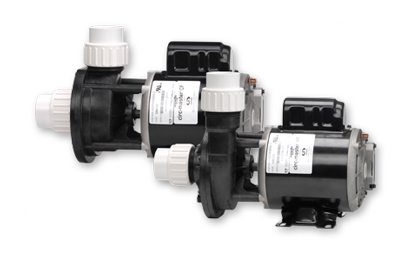 Higher filtration speed
Aqua-Flo by Gecko's Circ-Master pump takes 24-hour filtration to a new level, delivering the highest GPM of any recirculation pump on the spa industry. Higher GPM allows the Circ-Master to operate a high-flow heating system resulting in increased heating efficiency and up to four times the filtration.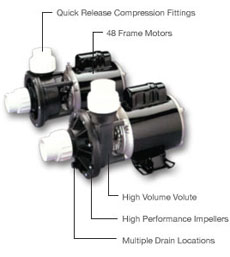 Circ-Master HP & CP
a 24-hour recirculation pump designed exclusively for portable spas
The Circ-Master also operates standard low-flow heating systems with increased reliability due to:
Carbon-graphite self-lubricating seal designed for continuous duty operation.
Quick release compression fittings allow for easy installation or maintenance.
1 1/2″ inlet and outlet.
Available in 115V & 230V and 50 & 60 cycle motors.
Available in side discharge and center discharge models.