Heating unit made up from densely coiled spiral with a very high effectiveness and operation economy.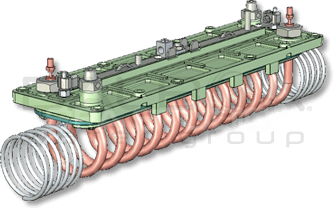 TH-3.0 BWG® heating unit provides 3 kW heating output.
Coil heating element based on titanium has been tested in automotive industry. Densely coiled spiral enables a low-watt operation and eliminates noise of the unit during heating. Housing of the heating unit is comprised of durable plastic with waterproof elastic joint sealing.