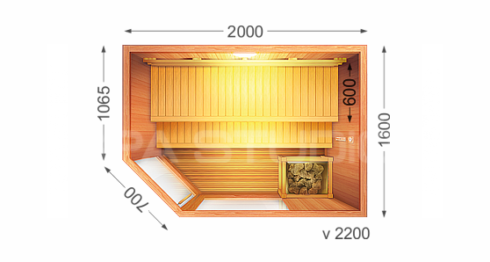 Magma NEW - dimensions saunas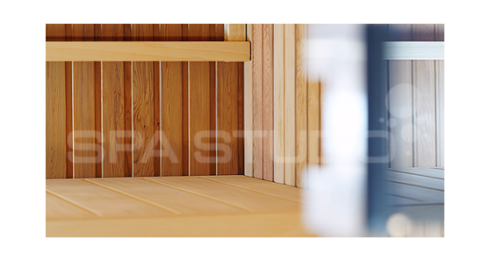 Cedar model
The cedar used is selected from the highest quality woods, and is processed so as to guarantee you not just an impression of luxury, but also to ensure the highest compatibility. Cedar wood is renowned for its clear structure, characteristic aroma, thermal insulation properties and positive effect on the body.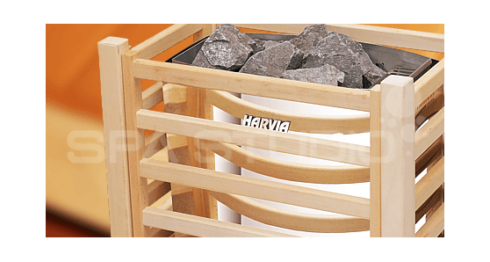 Sauna heaters and technology
HARVIA Finnish high technology represents a complete solution for your sauna. With various shapes, and functional and aesthetic design, it can offer the highest quality in its segment with the choice of a wide range of materials. Electric heaters provide a great sauna experience with remote or external control.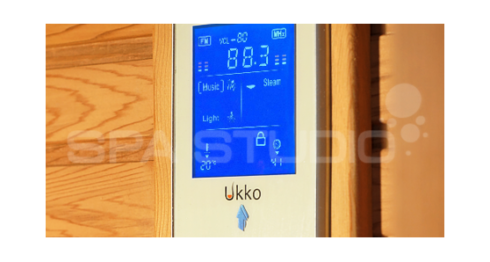 Control
UKKO saunas come equipped and fitted with a cutting-edge touch panel using the Touch Me system which can be controlled not just by gentle touch, but also with a comfortable remote control unit. The synthetic parts of the unit and control panel are made with material resistant to high temperature and humidity.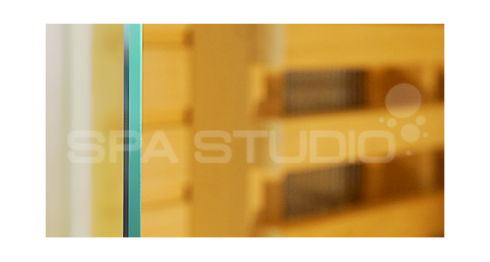 Fully glazed door and walls
Much emphasis is placed on the quality of build of every UKKO sauna, and of all glazed elements. The glass thickness for fully glazed doors is a clear indicator of the level of quality of each sauna. All glazed walls are made from 10mm thick glass, while glazed doors are made from 8mm glass.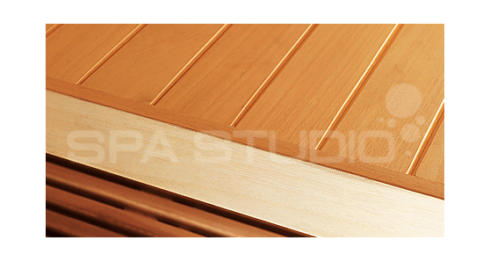 Overall build concept
Every integral part is worked on to the finest of details and made from the highest quality materials. Cedar wood floor panelling, wide ABACHI benches 550-700mm thick according to sauna model come as standard. Backrests and headrests are made from the exact same top quality material.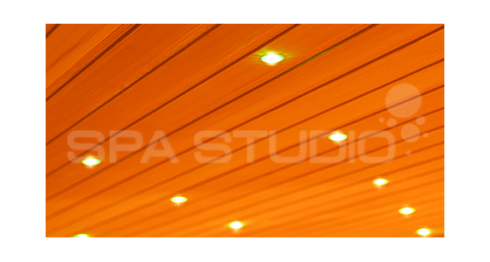 Premium fittings
Every luxury sauna package includes LED mood lighting which imitates a coloured sky. Another integral part is an audio system which adds to the atmosphere and gently helps ease the relaxation of your body and soul. The sauna interior includes a stone wall positioned appropriately for the sauna layout.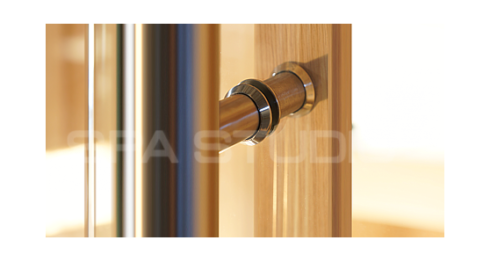 Stainless steel fittings
High build quality demands that careful attention is paid to even the small parts and components with which the sauna is fitted. A luxury stainless steel handle is proof of the quality of each sauna. Stainless steel hinges with high build quality are extremely important to ensure sauna doors work well and safely in the long-term.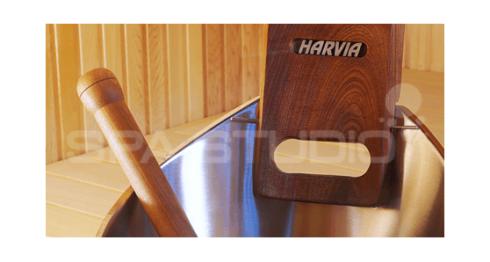 Accessories
When purchasing a sauna, the owner receives a large package of accessories which should always be used when taking a traditional sauna. A sauna bucket, brushes, thermometers, sauna light, sauna clock and many other accessories are included in the package along with your UKKO sauna.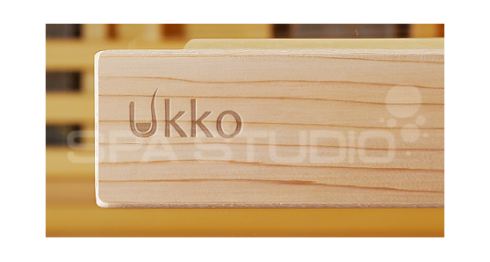 Warranty period
– 5 years for heater – 10 years for glass – 2 years for traditional sauna