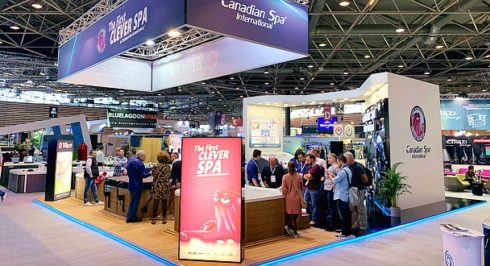 The success of Canadian Spa International® at the international exhibition Eurexpo in France – Piscine Global Europe 2018.
At the November exhibition in Lyon, was presented to a wide international public a portfolio of the latest models for the next season as well as many unique news. The exhibition was enriched by our unique developmental and technological innovations, which caused great interest from the existing partners and especially new partners. Our exposition has clearly demonstrated our self-confident vision, unsurpassed models and visionary functional elements with details that no one else in the world offers. Thanks to the continuous improvement of our models and our own development, we will be able to decide next year on the selection of new international partners and the entry of CS Int® into other European and non-European countries. The success that started our next European show is huge and we believe that it will not be our last and the biggest one of international and world exhibitions.
Thank you, Jan Mikisek CEO for Europe.