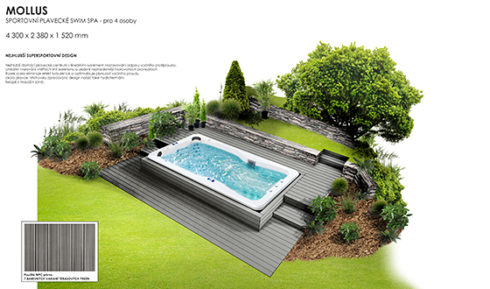 Swim SPA or the Spa in the complex solution All Inclusive
For all our clients we offer a possibility of the complex solution when it comes to a complete piece. Placing your spa initiates the whole process. Our specialists are prepared to provide you with the top service regarding technical solutions as well as any complex solution including supply of equipment and its accessories.
In case of demanding realization we provide our clients with the complex solution, starting with excavation work, concrete and brickwork elements, and ending with its design and functional elements of the spas and swim spas. As a part of our services we can make any individual wish to come true and complete even the most demanding architectonical and design demands.