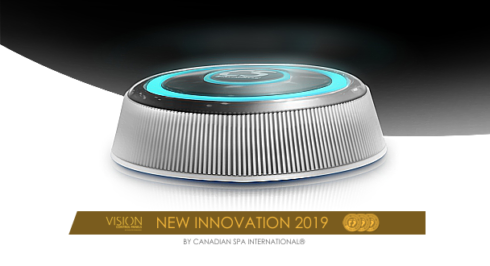 Outdoor and family whirlpools with the latest regulators Vision Control Panels™
We offer to all our customers completely unique option of exchange and extension of current equipment with innovative accessory set of new regulators with under-backlit RGB LED Lights. This equipment represent a unique accessory of control elements for massage modes as well as falls and water fountains. Innovated regulators Vision Control Panels™ by the Canadian Spa International® differ from the others thanks to their production design, and they combine stainless material with highly resistant plastics and backlit elements RGB. Special advantage is their size and conus design with peripheral grooving which enables excellent and comfortable way of fixing from any side. Control elements are of specific and high quality development and the only ones of their kind in the world which were for the first time introduced in France at the international exhibiton of The Euroexpo Piscine Global Europe in 2018.
Thank you, Jan Mikisek CEO for Europe.