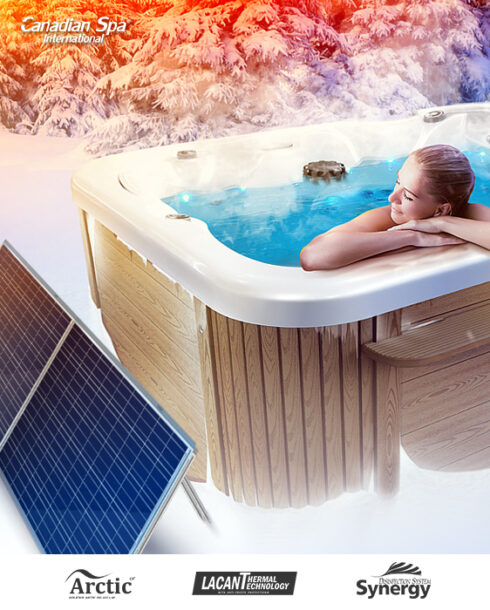 Do you think that an outdoor whirlpool cannot operate for one cent?
We have been seeking the most reliable way that would combine outdoor whirlpool or SWIM SPA use with cost-effective living. In these days we are facing times of constant price raise of energy costs, and therefore for some customers the matter of energy expenses of our products is truly critical.
Outdoor whirlpools and SWIM SPA are becoming more and more popular with the Czech families, and hence low energy expenses, water savings, disinfection, self-cleaning systems and quick maintenance quite logically present basic factors for selection of our products.
We have created limited editions of whirlpools and SWIM SPA with bonus equipment ECO Energy System, which manages to limit operation expenses by 70%. Additional innovative technological parameters and software modification allow you to connect the specific models to alternative heat source i.e. photovoltaic system or a heat pump. Our products are tested and certified. The data on energy cost account is not presumptive or misleading.
With ECO Energy SYS packet we try to support an environmental quest and responsibly follow a direction of sustainable and renewable sources.
The greatest energy savings will show mainly in such an equipment that is placed in outdoor area and operated during winter time and cold months.
Feel free to see all our models HERE