High-end Magnaflow 440 Pump combines flexibility, power and smart design, which makes it an optimal heart for whirlpool baths with sophisticated massage configurations.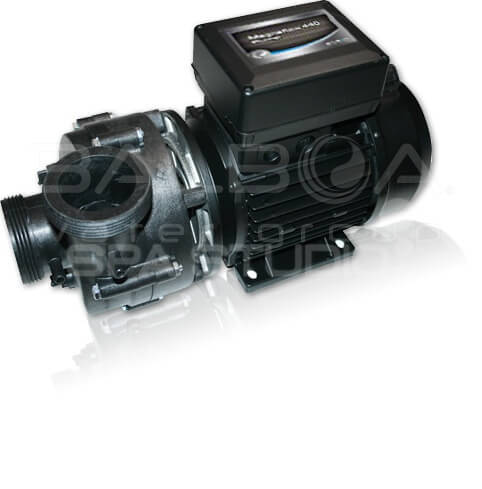 Specific output of 1.5 HP and flow with constant speed of 34 m3/h (148 US gallons per minute) provides massage strong enough for middle-sized and large baths.
Elaborated design guarantees long lifespan and high efficiency of the parts, even in continuous operation. All gaskets have been made from carbon ceramics containing Viton® elastomers that protect parts from overheating and chemical exposure.